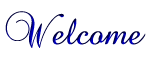 I've always thought of myself as a romance author. Every story I've written revolves around the protagonists' emotional journey and usually ends with a happily-ever-after. Despite a backdrop of murder and supernatural mayhem, the love story between the hero and the heroine remains a pivotal element in each of my books. So, it makes perfect sense that I should consider myself a romance author.
Recently, however, I've noticed something interesting. Fans and reviewers sometimes refer to my books as thrillers. Then it dawned on me. I am writing thrillers. Romantic thrillers, but thrillers nonetheless.
My main goal as an author is to thrill my readers, be it through the sizzling romance, the intricate worlds I imagine or a pulse-pounding action scene. I believe that plot is just as integral to a story as the emotional journey of the characters.
So if, like me, you can appreciate the latest thriller as much as you can a book penned by your favorite romance author, if you crave a little more romance in your thriller, a little more thrills in your romance, then you've come to the right place. A place where the lines between genres blur and the focus becomes the story.
I invite to explore my world, to embark on a wild adventure with me, to experience that crazy rush of adrenaline tempered by the sweet thrill of falling in love. Go ahead, take a chance, and enjoy a romance written for the thriller fan.


Available July 1




SOUL REAPING
Dark Souls, Book 4
ISBN-13: 978-0-9959602-4-4
ASIN: B0723HC6J5

For six millennia, Cal has fought to guard mankind against the evil he unleashed upon it—his offspring, the Nephilim. Now, in order to avert another Great Flood, he must unite the Sacred Four. Problem is, one of these souls once cost him his grace and shattered his all-too-human heart.

Four years ago, Kleio awakened in an unfamiliar body to find her reality completely altered. Her only desire is to see her husband again. When Cal finally comes for her, she believes her prayers have been answered. Until she realizes the Watchers' leader is nothing like the passionate angel she remembers.

Cal fights his sinful attraction to the woman who led to his fall, aware that for the world to be saved, the Sacred Four must die. But Kleio is determined to make him feel again. For the first time in centuries, he questions his dedication to his mission. When the floodgates open, will he have the strength to sacrifice everyone he loves or will he damn humanity a second time?