Five thrilling paranormal romances in one! Available Oct. 20, 2015.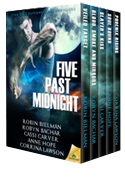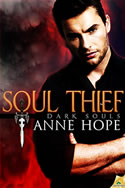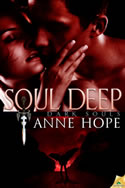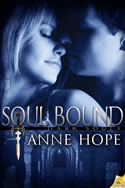 RT Top Pick and 2012 Reviewers' Choice Award Nominee!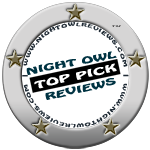 Morgan and Whitney dish about Soul Bound. Read the article.
To read a prequel to my romantic suspense Broken Angels, download my short story, Her Heart's Desire.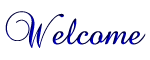 I've always thought of myself as a romance author. Every story I've written revolves around the protagonists' emotional journey and usually ends with a happily-ever-after. Despite a backdrop of murder and supernatural mayhem, the love story between the hero and the heroine remains a pivotal element in each of my books. So, it makes perfect sense that I should consider myself a romance author.
Recently, however, I've noticed something interesting. Fans and reviewers sometimes refer to my books as thrillers. Then it dawned on me. I am writing thrillers. Romantic thrillers, but thrillers nonetheless.
My main goal as an author is to thrill my readers, be it through the sizzling romance, the intricate worlds I imagine or a pulse-pounding action scene. I believe that plot is just as integral to a story as the emotional journey of the characters.
So if, like me, you can appreciate the latest thriller as much as you can a book penned by your favorite romance author, if you crave a little more romance in your thriller, a little more thrills in your romance, then you've come to the right place. A place where the lines between genres blur and the focus becomes the story.
I invite to explore my world, to embark on a wild adventure with me, to experience that crazy rush of adrenaline tempered by the sweet thrill of falling in love. Go ahead, take a chance, and enjoy a romance written for the thriller fan.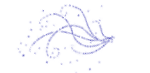 Read Excerpt
Awards and Reviews

FIVE PAST MIDNIGHT
ISBN-13: 978-1-61923-082-8

Falling in love has never been so deadly.

Five supernatural thrillers packed with action and romance, each introducing you to an exciting series. Honorable heroes, strong heroines and relentless suspense combine to bring you five page-turners you won't soon forget.

Veiled Target—USA TODAY bestselling author Robin Bielman
Tess wants revenge, but thrust into an inconvenient alliance with her sexy enemy, she must trust the shifter she's supposed to kill or risk losing everything.

Blood, Smoke and Mirrors—Robyn Bachar
Hunted by a powerful evil, exiled witch Cat must entrust her fate to the man who betrayed her. Now Lex faces the fight of his life to keep her safe. If they both survive.

Slayer's Kiss—Cassi Carver
Fallen angels Gavin and Julian have been sent to protect Kara, but she's determined to track down a killer, even when she realizes her target may be the creature hunting her.

Soul Bound—Anne Hope
Jace is no longer human. Something dark and powerful has taken root within him. Something that that could destroy the one woman he'd sacrifice everything to protect.

Phoenix Rising—Corrina Lawson
Everyone looks at firestarter Alec Farley as a weapon. Beth is the only one who sees a hero. But proving that could be deadly.

Warning: Contains shifters, vampires, witches, fallen angels, a firestarter and troublemaking faeries. Watch out for gratuitous violence, gripping emotion, unconventional sex, some foul language, and a love triangle that gives new meaning to the term hot-wings.