Five thrilling paranormal romances in one! Available Oct. 20, 2015.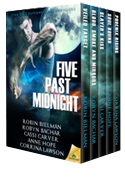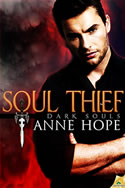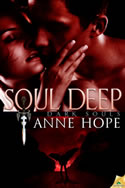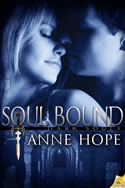 RT Top Pick and 2012 Reviewers' Choice Award Nominee!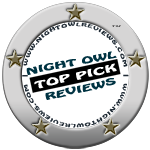 Morgan and Whitney dish about Soul Bound. Read the article.
To read a prequel to my romantic suspense Broken Angels, download my short story, Her Heart's Desire.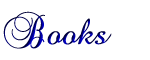 Read Excerpt
Awards and Reviews

FIVE PAST MIDNIGHT
ISBN-13: 978-1-61923-082-8

Falling in love has never been so deadly.

Five supernatural thrillers packed with action and romance, each introducing you to an exciting series. Honorable heroes, strong heroines and relentless suspense combine to bring you five page-turners you won't soon forget.

Veiled Target—USA TODAY bestselling author Robin Bielman
Tess wants revenge, but thrust into an inconvenient alliance with her sexy enemy, she must trust the shifter she's supposed to kill or risk losing everything.

Blood, Smoke and Mirrors—Robyn Bachar
Hunted by a powerful evil, exiled witch Cat must entrust her fate to the man who betrayed her. Now Lex faces the fight of his life to keep her safe. If they both survive.

Slayer's Kiss—Cassi Carver
Fallen angels Gavin and Julian have been sent to protect Kara, but she's determined to track down a killer, even when she realizes her target may be the creature hunting her.

Soul Bound—Anne Hope
Jace is no longer human. Something dark and powerful has taken root within him. Something that that could destroy the one woman he'd sacrifice everything to protect.

Phoenix Rising—Corrina Lawson
Everyone looks at firestarter Alec Farley as a weapon. Beth is the only one who sees a hero. But proving that could be deadly.

Warning: Contains shifters, vampires, witches, fallen angels, a firestarter and troublemaking faeries. Watch out for gratuitous violence, gripping emotion, unconventional sex, some foul language, and a love triangle that gives new meaning to the term hot-wings.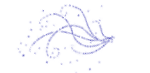 Read Excerpt
Awards and Reviews
Bonus Material

SOUL CHASE
Dark Souls, Book Three
ISBN-13: 978-1-61921-890-1

A man she'd die for, a world she was born to defend… Only one can survive.

For twenty-five years, Adrian has mourned the loss of his soul mate, Angie. He's content to live as an outcast…until a series of abductions forces him out of seclusion and into the arms of the very woman he loved and lost. Angie's reincarnation, Emma.

Emma is on the run, hunted by soulless creatures whose one goal is to possess her soul. They have taken everything: her home, her identity, her mother. Left with no other choice, she must trust her fate to Adrian, the enigmatic stranger who comes to her rescue. An immortal being whose illicit touch makes her blood burn and awakens an inexplicable desire in her heart.

Emma follows Adrian to his isolated community in Arizona, where she is assailed by visions of a past life. As passion ignites and her enemies close in, Emma is drawn into a world where nothing is what it seems and where love could prove the greatest weakness of all.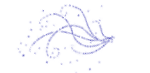 Read Excerpt
Awards and Reviews
Bonus Material

SOUL THIEF
A Dark Souls Novella
ISBN-13: 978-1-61921-836-9

Born to hunt and destroy…until the light of one soul reawakens his own.

Adrian knows he once possessed a soul, but it abandoned him the day he was murdered. The day he was reborn as a Rogue, shunned by humans and hunted by his own kind. By night he feeds the darkness inside him by finding and snuffing out corrupt souls, perfectly content to live as an outcast—until a random act of violence unites him with a woman who makes him feel.

Angelica Paxton believes everyone deserves a second chance. Even her rescuer, a mysterious stranger with hypnotic powers, an unsettling ability to invade her dreams, and a shocking secret. Much as her body wants to succumb to Adrian's seductive charms, she can't. Not without breaking his newly awakened heart.

Adrian swears to protect Angie from his kind, even if staying by her side means volunteering at the center where she works to reform the very souls he has vowed to crush. Even if it means abandoning the shadows for the light. Even if that light exposes the darkest threat he's ever faced. One from which he is powerless to save her…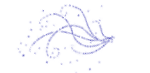 Read Excerpt
Awards and Reviews
Bonus Material

Buy from Amazon
Buy from Barnes and Noble
Buy from Samahin

SOUL DEEP
Dark Souls, Book Two
ISBN-13: 978-1-61921-250-3

Save her life…or save mankind. His choice could cost him his soul.

For nearly two centuries, Marcus has been the Watchers' most faithful soldier. Sworn to protect humanity, driven by an unrelenting compulsion to atone for past sins, he has rarely found a compelling reason to question his mission, let alone defy his leader.

His partner, Regan, is his exact opposite, an enigma he longs to solve. A free spirit and reckless to a fault, Regan acts first and thinks later. Her smart mouth and tender heart have fascinated Marcus for decades, but the Watchers' strict vow of celibacy has forced him to ignore the sizzling attraction between them. Until now.

When Regan goes rogue to protect a very special little boy, Marcus is forced to make an impossible choice— commit an act of treason or watch the woman he secretly loves die.

Hunted by enemies and allies alike, Regan and Marcus run for their lives, fighting to thwart an age-old prophecy and guard a boy whose destiny may very well be to destroy the world…or save it.

Now Available from Samhain Publishing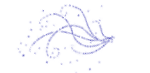 Read Excerpts
Awards and Reviews
Bonus Material

Buy from Samhain
Buy from Amazon
Buy from Amazon (print)
Buy from Barnes and Noble

SOUL BOUND
Dark Souls, Book One
ISBN-13: 978-1-60928-948-5

The one man she wants is the one man destined to destroy her.

Sooner or later we all end up dead. Jace Cutler doesn't have the luxury of staying that way. After receiving a fatal stab wound, he awakens in a hospital room in Portland, Oregon, with no memory and a big hole where his soul used to be. Worst of all is the glow. Everyone is surrounded by a strange white aura he hungers to possess, none more compelling than the one enveloping Dr. Lia Benson.

Lia has always been ruled by reason, refusing to put stock in such nebulous things as destiny. Until Jace dies in her arms, then miraculously comes back to life. Whenever he's near, her soul responds and her body burns. And she's consumed by odd dreams she's convinced are Jace's lost memories.

When Lia is kidnapped, Jace tracks her and discovers a shocking explanation for who—and what—he is. Something no longer human, a dark legacy that until now has lain dormant within him. Something that could destroy the one woman he'd sacrifice everything to protect.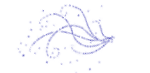 Read Excerpt

Buy from Amazon

Matt Alexander was Hollywood's most notorious playboy, and he enjoyed every minute of it. Until his sins caught up with him and he died in a freak accident. Now, to avoid the fiery depths of hell, he must face his most difficult challenge yet. He has ten days to win the love of introverted librarian Evelyn Hyde. Problem is the blasted woman is more interested in taking Charles Dickens to bed than him.

Evelyn has lived a sheltered existence, finding contentment in the classic tales she enjoys night after night. Love is the last thing on her mind. She is more than happy to live vicariously through the characters found in her collection of timeless books.

Then Matt Alexander's ghost drops into her world, upsetting her perfectly ordinary life. Despite her best efforts to ignore him, Evelyn slowly discovers the thrill of falling in love. Unfortunately, it's with a man no more tangible than the fictional heroes she reads about . . . until desire teaches them both how truly magical the soul can be.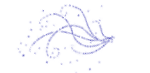 Read Excerpts
Awards and Reviews

Now available in print

Buy from Amazon.com
Buy from Amazon.ca
Buy from Barnes and Noble
Buy from Chapters
Buy from Samhain

WHERE DREAMS ARE MADE
ISBN (print): 978-1-60504-344-9
ISBN (e-book): 1-60504-222-6

A woman running from the past…

Jenny Logan is alone, penniless, and indebted to a ruthless man who will stop at nothing to own her. All she wants is a chance to pursue her dreams and make a fresh start, but the past refuses to release her.

A man hiding from the future…

Daniel Frost, a scarred, reclusive toymaker, is trying to escape his memories. Burdened by guilt over a violent car accident that destroyed his family, he believes loneliness is the only way to atone for his sins.

Sometimes, today is all that matters…

One magical Christmas, Daniel's meddlesome grandfather secretly hires Jenny to act as his grandson's assistant, starting them both on the road to recovery. On a remote island where miles of sea meet miles of sky, two lonely people learn that love can heal even the deepest scars—but it comes at a price.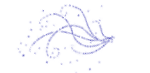 Read Excerpts
Awards and Reviews

Now available in print at all major bookstores!

Buy from Amazon.com
Buy from Amazon.ca
Buy from Barnes and Noble
Buy from Chapters
Buy from Samhain

BROKEN ANGELS
ISBN (print): 978-1-60928-171-7
ISBN (e-book): 978-1-60928-158-8

Zach Ryler always prided himself on his ability to handle anything life flung at him. Nothing could have prepared him for his sister's brutal murder, let alone being named legal guardian of her three children. Now, the only person who can help him is the one woman he vowed never to touch again. The one woman his love couldn't fix.

Rebecca James never stopped loving Zach, even after her infertility slowly crushed her spirit and destroyed their marriage. Suddenly Fate has dropped her dream in her lap: a family. But opening her heart to them—and to Zach—is a risk she wonders if she's ready to take.

As Zach and Rebecca struggle to help the children deal with their grief, they slowly begin to rediscover the passion they thought they'd lost.

Just as they believe that this time, they can get it right, shadows from the past close in, tearing at the fragile bonds they've forged. And a lethal predator is waiting and watching, one who will stop at nothing to protect his secrets…even murder.